MISSION STATEMENT
Letter from our founder
Hi, I'm Dakota Hudson Stern, the founder of Overwater. After a close call with drowning as a child, I quickly realized the value of teaching kids to be strong swimmers. I was fortunate that my parents were able to pay for me to take lessons at the YMCA and later at a private Swim School. But not every child is afforded those same opportunities. In what world is it fair and just that children will drown because their parents could not afford to pay for swim instruction?

Our three primary goals at Overwater is to:
Raise Awareness about Drowning Inequities based on income

Raise money to provide free swim instruction to those who cannot afford it

Train a nationwide team of volunteers to provide free local swim instruction
If you would like to help support Overwater in its mission to save lives and create a safer world for our children, please consider making a donation today.
To be added to our mailing list and learn more about all of the things that Overwater is doing to save lives, please complete the form below. Thank you!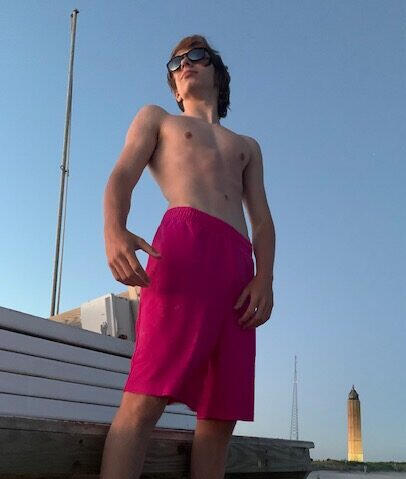 About
Overwater Founder Dakota Stern is a full-time student at the University of Alabama, where he is studying computer science and business as a part of the STEM to MBA program. As a high school student, he worked as youth referee for the Richardson YMCA, as a lifeguard for the town of Richardson and as a swim instructor with Emler Swim School in Dallas. A graduate of the North Texas Young Entrepreneurs Association, he is the owner and operator of Dallas Lifeguards, the top provider of private lifeguards in the Dallas-Fort Worth area. His When he's not in Tuscaloosa, he divides his time between Dallas and New York. In his spare time, he enjoys going to the beach and traveling.
Facts and Stats about Drowning
(Sources: CDC and National Center for Injury Prevention and Control)
Children ages 1–4 have the highest drowning rates. Most drownings in children 1–4 happen in swimming pools. Drowning can happen even when children are not expected to be near water, such as when they gain unsupervised access to pools. Fatal drowning is the leading cause of death for children 1-4 and the second leading cause of unintentional injury death for children 5-14, behind motor vehicle crashes.

Nearly 80% of people who die from drowning are male. Many factors might contribute to higher rates of drowning among males, including increased exposure to water, risk-taking behaviors, and alcohol use.

Drowning death rates for American Indian or Alaska Native people ages 29 and younger are 2 times higher than the rates for White people, with the highest disparities among those ages 25-29 (rates 3.5 times higher). Drowning death rates for Black people are 1.5 times higher than the rates for White people. Disparities are highest among Black children ages 5-9 (rates 2.6 times higher) and ages 10-14 (rates 3.6 times higher).

In swimming pools, Black children ages 10-14 years drown at rates 7.6 times higher than White children. Black children and youth are more likely to drown in public pools, and white children and youth are more likely to drown in residential pools. In natural water, American Indian or Alaska Native people have the highest drowning death rates, with rates 2.7 times higher than White people.

On average, 4000 people die every year in the United States from accidental drowning.

Nearly 80 percent of children in families with household income less than $50,000 have no or low swimming ability.
Raising awareness
Text
** – Jennifer P. 2/1/2023
Contact
Overwater is always looking to connect with volunteers, donors, corporations, and other non-profits.Please complete the form below and I will get back to you within 24 hours.